Growing demand in Indian two-wheeler industry
In terms of production and sales volume, the Indian two-wheeler industry is the largest in the world. In 2016, around 48,000 vehicles were sold in India every day, which adds up to 17.7 million two-wheelers that year. With increasing demand in the Indian two-wheeler market, premium bike manufacturers are also investing in their product portfolio in India.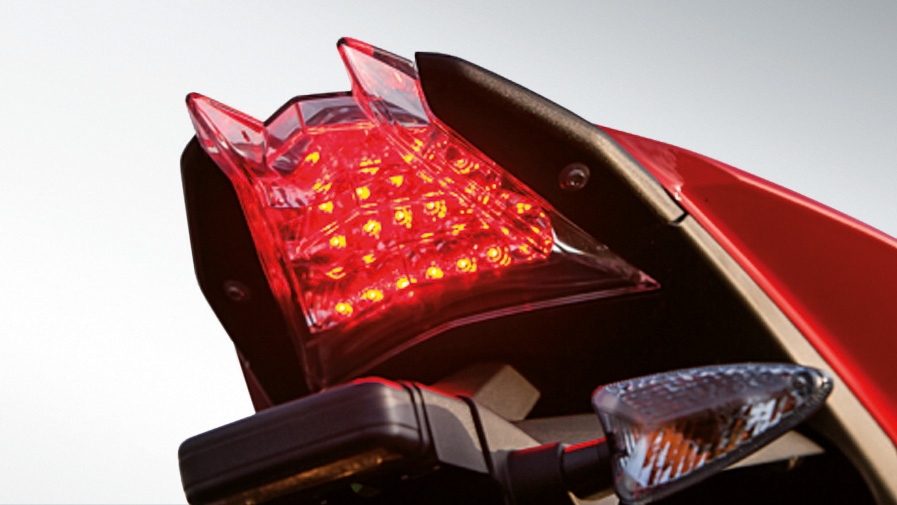 Premium bike manufacturers select Luran® S, Novodur® and Terblend® N for their applications
Depending on the OEM's requirements, INEOS Styrolution offers different solutions for side covers. A premium manufacturer of motorbikes selected Luran® S 777K UV to replace painted ABS and unpainted AES parts for one of its two-wheelers. The material offers premium surface aesthetics, superior weatherability, good dimensional stability, impact strength and excellent paintability. As no extra painting process is required, this material provides a more eco-friendly and cost-efficient solution. Other high-performance solutions for such exterior parts are Novodur® 970 and Novodur® M204.
INEOS Styrolution's Terblend® N NM-11 has been selected as the product of choice for the front fender of a streetfighter motorcycle as it fully matches the customer's requirements. Terblend N offers excellent flowability, superior impact and chemical resistance. The material passed all of the OEM's vehicle endurance and durability tests, demonstrating high impact resistance, dimensional stability, proving to be the ideal material for this application.
---
"As the world's number one supplier of automotive styrenics, we work in close collaboration with our customers and partners to create tailor-made products and solutions for the two-wheeler market. Our styrenics not only improve the durability and fuel efficiency of such models, but also enhance the look and feel of the two-wheelers' surfaces. This is why two out of three motorbikes and scooters in India are produced with our styrenics,"
Sanjay Parida, Lead of Two-wheelers India, INEOS Styrolution
---
Styrenics – The material of choice for innovative two-wheeler applications
Specialty grade Novodur® 970 and M204 as well as Absolac® 100 are known for their excellent paintability, good mechanical strength and high impact resistance. The high flow of Novodur® provides manufactures with a resin that is easy to process and that offers a high-quality surface finish.
INEOS Styrolution's Luran® S 778T proved to be the ideal material for two-wheeler speedometer housings, featuring excellent weatherability, superior UV-stabilization, improved color retention, good dimensional stability as well as chemical resistance. 
Due to its high heat resistance, dimensional stability and paintability, Novodur® HH-106 also offers all the necessary characteristics for this application.
Novodur® HH-106 is a high heat-resistant ABS resin, well suited for two-wheeler exterior tail light housings. The high gloss finish and low out-gassing provide an excellent surface finish for direct metallization. Novodur is an amorphous resin that provides dimensional stability, low warp and excellent surface flatness. HH-106 is engineered to provide outstanding resistance to distortion at elevated temperatures.
INEOS Styrolution's Novodur® P2MC combines function, aesthetics and new industry trends and is ideally suited for electroplated parts to enhance its premium look and design. Novodur P2MC provides a highly defect-free surface finish, good impact strength, dimensional stability and heat resistance.
(2017)