Multi-step manufacturing of windscreen trims out the window
In recent years, most major automotive OEMs and Tier 1 suppliers have taken significant steps to increase operational efficiency and lean manufacturing. But those same manufacturers continue to strive for greater technological advancements in order to improve efficiency and growth. INEOS Styrolution demonstrates how its innovative Luran® S KR 2864C is contributing to one such achievement in window trim production.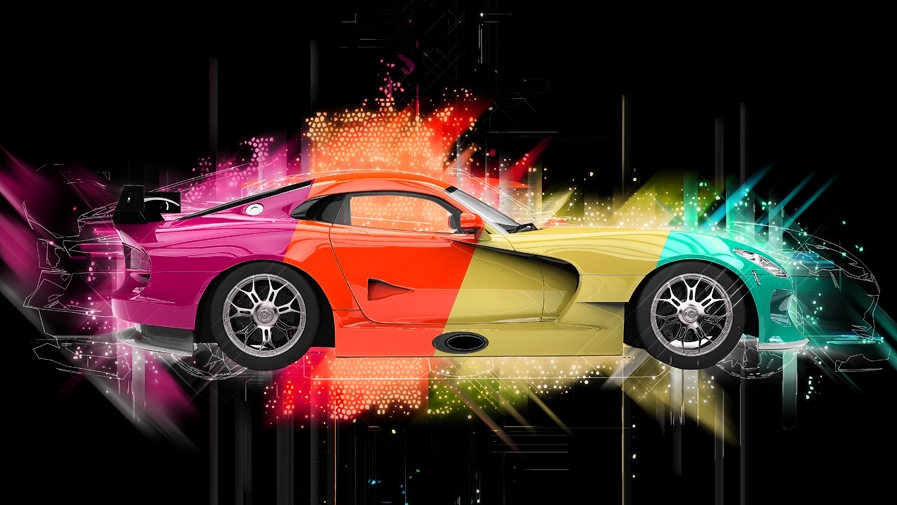 The automotive industry is undergoing a period of considerable transformation, with the convergence of high technology processes extending the boundaries the traditional automotive company. Most major OEMs and Tier 1 suppliers have focused on operational efficiency, lean manufacturing and quality improvement efforts for the past couple of decades and there is considerable discussion on what appears to be limited room for additional cost savings and returns in these areas. Manufacturers now need to explore further innovative avenues to improve their production execution capabilities and increase efficiency and growth. 
With these objectives in mind, the automotive industry still demands the highest product quality to fulfil consumers' constantly evolving expectations. An area that has represented a challenge for manufacturers has been the many auto components which come in a wide variety of sizes that also require a high-gloss finish.
An innovative technology - Colorform - developed by KraussMaffei, is among one of the recent production process enhancements that can deliver that exceptional quality while also reducing the number of manufacturing steps and so reducing costs.
Luran S KR 2864C from INEOS Styrolution is a vital component in the Colorform process. A high-grade polymer with enhanced heat resistance and the best chemical resistance among the ASA grades, Luran S KR 2864C is already well-established within the automotive industry for its high UV-stability and excellent processability. When combined with ColorForm technology, its properties are enhanced further through its ability to act as a more cost-efficient alternative to traditional painting of parts.
ColorForm is a liquid in-mould painting technology for thermoplastic body material. The paint is injected directly between the mould and the part surface and eliminating the need for mould release agents. No secondary process steps are required as the technology streamlines painting and hardening into one – and with its level of high accuracy, waste is significantly reduced as reject rates are minimized. Additionally, customers receive entirely completed, refined and high-gloss products which are delivered directly from the processing tool without the need for separate re-polishing.
Luran S KR 2864Cused as part of ColorForm technology also delivers an extremely durable, scratch-resistant finish due to the polyurea coating. For automotive manufacturers seeking safer and more economical manufacturing of multi-component elements, this unique technology combination sets new standards in terms of efficiency.
Bildquelle: Shutterstock